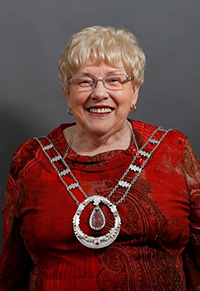 The Irish Countrywomen's Association bring together both rural and urban women and their communities in fellowship and through co-operative effort. ICA is committed to ensuring that we provide a warm welcome for new members to an organisation which offers support, friendship, personal development, education and life-long learning, having due regard for our Irish Culture and the use of the Irish Language in the affairs of Bantracht na Tuaithe. ICA, through its Advocacy work, networks with many community based initiatives and facilities located all around Ireland.
Wicklow Federation Zoom Christmas

Wicklow Federation Members from all over the county took part in a federation Zoom Christmas event. It was wonderful to 'see' friends. There was great entertainment with songs, poems, sketches, stories, animation and a fun quiz by our talented members and music by Michael Byrne from Bray.

Nollaig na mBan Walk 6th January for ICA CANCELLED

ICA Nollaig na mBan walk on 6th January 2020 has been cancelled Unfortunately due to the restrictions, the Nollaig na mBan walk has been cancelled. Hopefully this will take place at a safer time.

Date extended for return of Nomination Papers for National Elections 2021

Please be advised that the closing date for receipt of Nomination Papers for National Elections 2021 has been extended. Please return your nomination form to the Post Box number 13265 before 12th February 2021.