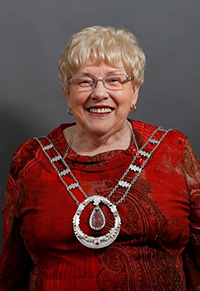 The Irish Countrywomen's Association bring together both rural and urban women and their communities in fellowship and through co-operative effort. ICA is committed to ensuring that we provide a warm welcome for new members to an organisation which offers support, friendship, personal development, education and life-long learning, having due regard for our Irish Culture and the use of the Irish Language in the affairs of Bantracht na Tuaithe. ICA, through its Advocacy work, networks with many community based initiatives and facilities located all around Ireland.

Book your tickets for the ICA AGM on
Saturday 23rd May in the Galway Bay Hotel.
ICA Central Office is now closed.

The ICA Central Office in Merrion Road is now closed. The phones are unattended. Staff are now all working from home. You can send an email to the National President, Josephine Helly: josephine@ica.ie or to Niall Keane: manager@ica.ie or to Anna Sinnott: accounts@ica.ie and to Rebecca Ryan: admin@ica.ie. We are picking up our emails and […]

A few extra competitions to keep you occupied during Covid 19

A  FEW EXTRA COMPETITIONS TO KEEP YOU OCCUPIED DURING COVID -19   Federation Brochure     Design and create an Information Brochure to promote your Federation.  It should be A4 size or smaller. Both sides of the sheet can be used in any format.  Brochure can include non-personal photos, logos, drawings, charts etc. but no personal […]

Message from the National President during Covid 19

Message from the National President – Josephine Helly Dear fellow Member, As we move to the next phase of these extraordinary times, it is more important than ever to maintain and share the activities that make the bonds among our ICA Guild members so strong. At National level, we are committed to maintaining as much […]