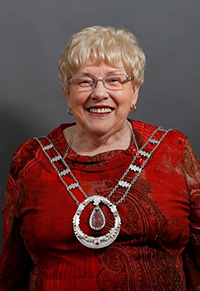 The Irish Countrywomen's Association bring together both rural and urban women and their communities in fellowship and through co-operative effort. ICA is committed to ensuring that we provide a warm welcome for new members to an organisation which offers support, friendship, personal development, education and life-long learning, having due regard for our Irish Culture and the use of the Irish Language in the affairs of Bantracht na Tuaithe. ICA, through its Advocacy work, networks with many community based initiatives and facilities located all around Ireland.
Photography competition winners announced:

COLOUR – (Nature – The natural world around us) 1ST Place/Overall Winner  – Butterfly on Flower Mary Finlay, 32 St Patrick's Ave, Wicklow Town, County Wicklow 2nd Place – Puffin Susanna Braswell, 3 Church Gate, Station Road, Wicklow Town, County Wicklow. J P 3rd Place – Swan Breda Moriarty, Muckross, Killarney, County Kerry BLACK & WHITE – […]

Muriel Gahan Rosebowl competition 2020-2021 A matching jewellery set

Congratulations to all the entrants in the Muriel Gahan Rosebowl competition 2020-2021. This year the competition was to make a matching jewellery set and the winners are as follows: First place: Mary Birney Minaun Guild Waterford Federation. In second place Margaret Smith, Crosserlough Guild, Cavan Federation          In third place Kay Devine, Bonniconlon Guild, Mayo […]

Hilda Roche- new National President 2021-2024

Following the election count that took place earlier today in An Grianán, Hilda Roche of Ashford Guild Wicklow Federation was voted as the next National President of the ICA. We wish her every congratulations and best wishes for her three year term of office.