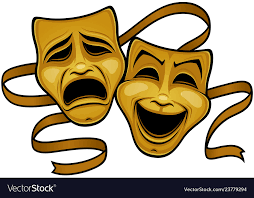 Anyone for Drama?
Feeling fed up and weary of the "New Normal"?
Why not get together on Zoom and read some sketches and short plays?

We can have a laugh and it's great to see
new faces albeit on the screen,
and meet with other ICA members
from around the country.
 
It will lift your spirits.

It doesn't matter if you have experience
in drama
or have never been involved.
If you are interested contact Hilda on hderoiste@gmail.com
for more information