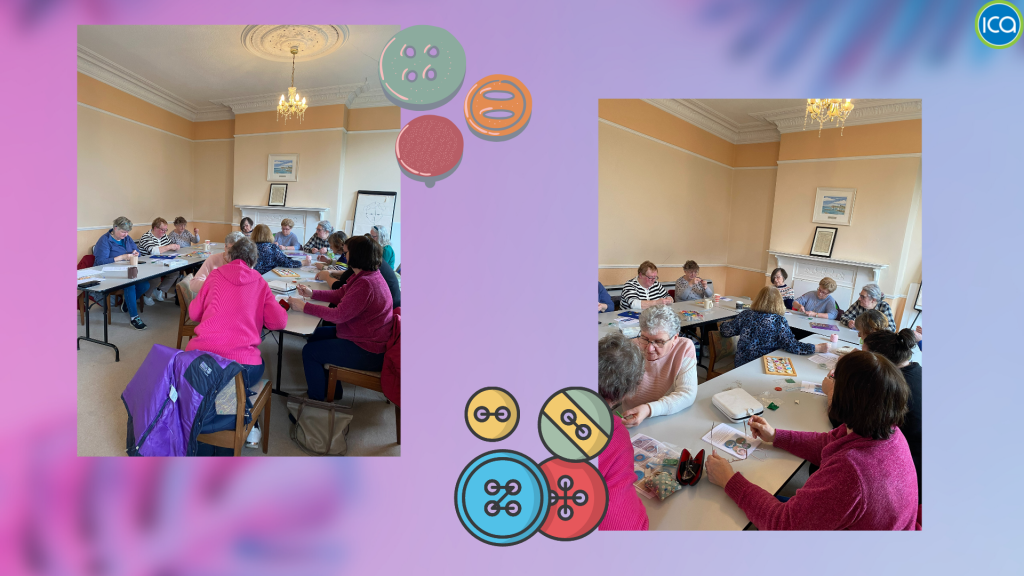 Saint Valentine's Day is celebrated all over the world on 14th February.  
Ireland has an important reason as the relics of Saint Valentine reside in the Whitefriar Street Church in Dublin City. 
On Tuesday 14th February, while the world celebrated St. Valentine's Day, ICA held another one of its fantastic craft classes at ICA Central Office.  
The class focused on how to make Dorset buttons, an old tradition that goes back to the 1500s. 
 
Here is a little collage, while here you have a little wrap-up video, in which ICA Tutor Bronwen Murphy explains how to do it at home! We are thankful for Bronwen for sharing her craft talent and skills with fellow members
 
We are interested in hearing if there is much interest in Craft Classes delivered online. Please email office@ica.ie to let us know your views and the level of interest (if any) in your area.