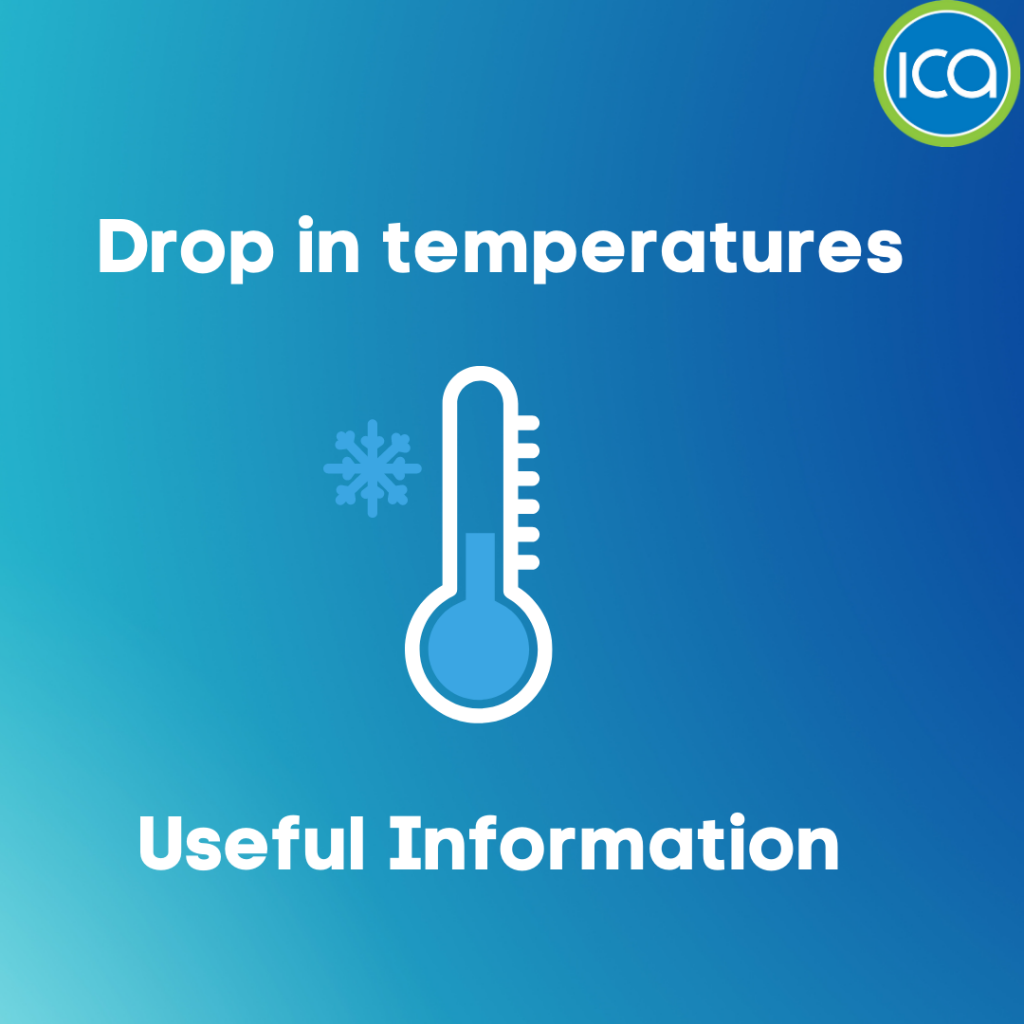 Met Eireann has predicted temperatures could drop as low as -7C degrees and extended the weather warning. With freezing temperatures expected, it's important to take care of yourself and others. Cold weather can be particularly difficult for vulnerable and older people.  Here are some tips issued by the HSE on keeping yourself and others warm and safe. 
 
Tips for keeping warm 
– Dress in layers ⁠— a few light layers will keep you warmer than 1 heavy layer. 
– Wear thermal underwear. 
– Keep active indoors by walking around or try some indoor exercises. 
– Hot drinks can also help you keep warm ⁠— have them during the day and before bed. 
– Eat at least 1 hot meal per day to help you stay warm 
 
 Heating your home 
– Keep the room that you spend the most time in warm but try to keep the heating above 21 degrees Celsius. 
– If you are worried about bills, there are some government schemes that can help you pay them. More information can be found on: https://bit.ly/3iSEjUH  
 
Keeping your home warm 
– Heavy curtains and draught excluders help to keep the heat in. 
– An electric blanket can make your bed warm, but make sure to turn it off before you get into bed. 
– Be careful with air quality if you have an open fire or a gas stove. Make sure your carbon monoxide alarm is working. 
– There are grants that can help you improve your home for winter. 
 
Supports provided by the Government 
Fuel Allowance  
Fuel Allowance is a payment to help with the cost of heating your home during the winter months. You can get it if you are getting long-term social welfare payments. The current rate of payment is €33 every week from September until April 2023. Only one Fuel Allowance is paid to each household. 
More information here: https://www.gov.ie/en/service/00aa38-fuel-allowance/ 
 
Supports provided by the Government 
Household benefits 
The Household Benefits Package is a package of allowances per household which help you with the costs of running your household. You must be fully resident in the Republic of Ireland to receive this allowance and only one member of a household can qualify for Household Benefits. There are two allowances: the Electricity or Gas Allowance and the Free Television Licence. 
More information here: https://www.gov.ie/en/form/aa538-household-benefits-package-application-form-hb1/ 
Help older people 
If you have family or neighbours who are older, make sure they are not alone. 
Check in on them in person 
See if they need anything brought to them 
Phone them 
Make sure they have enough food and medicine. 
Services for vulnerable and older people 
1. Meals on Wheels: the organisation can provide hot meals if you are not able to make them for yourself. Ask your public health nurse (PHN) or GP for details of your local service.
2. Day services: They are places where you can spend the day in a warm environment. Your GP or PHN will know if there are any near you.
3. Home Support Services: They can also help you with everyday tasks.   
Preparing for bad weather 
– Have extra food in case the weather makes it hard to go to the shop. Many supermarkets will deliver your groceries. 
– Make sure you have enough medicine in case you cannot go to the pharmacy. 
How to help the others 
Support the charities who are helping vulnerable people surviving this freezing temperatures 
 
Focus Ireland 
The Simon Community 
St.Vincent de Paul 
Peter McVerry Trust 
You can 
– Volunteer  
– Support with a donation 
– Donate first necessity needs