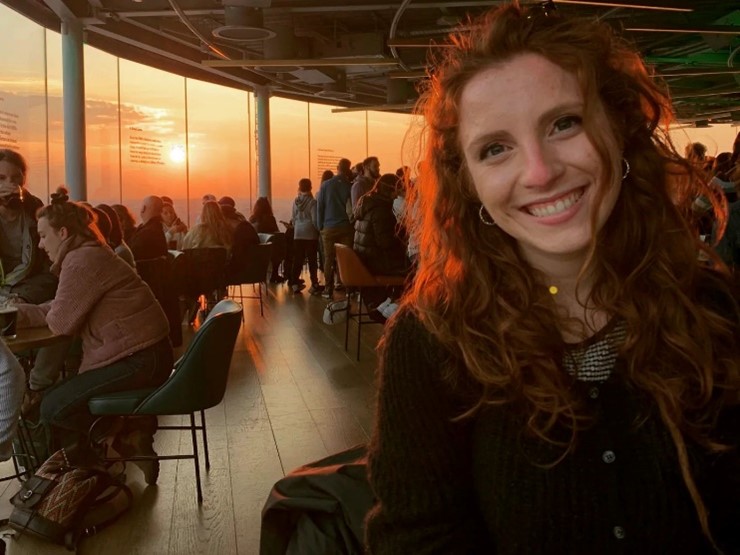 Hi everybody!

I am Alice Regis, and I will be the Communications and Membership Officer at ICA.
I am very excited to start this role because I firmly believe that volunteering can enact social change: change can only start from people, and I really want to use my skills and experiences to empower the association itself and for helps it in reaching its ambitious aims.
Before joining ICA, I had some volunteering and work experiences in other similar movements. I started as an activist for Amnesty International Italy, for this organization I covered different roles such as the Spokeswoman of the Youth Group of Rome, the Representative of Youth Activism, and the Activism Coordinator for Amnesty International Lazio, a regional office of Amnesty International Italy. Today I still am a volunteer, I am the vice-chair of Amnesty Lazio. Covering these roles taught me how to engage people in activism, how to empower them to understand the importance of social changes. I also manage official social media pages of Amnesty International Lazio creating, developing and implementing communication strategies and projects.

I have also worked as an employee within the national Activism's office of Amnesty International Italy: I had to answer to national requests from future volunteers guiding them to Amnesty's local groups and I participated in the creation and the dissemination of national campaigns such as the "Write for rights" or "Truth for Giulio Regeni". I also participated in the creation and implementation on these nation-wide activations by creating local and national events and actions on these arguments or posts on social medial. For Amnesty International Italy, I also covered the role of Assistant coordinator of the Summer Academy in Lampedusa, which was an activity included in the European project Start the Change. This project was focused on the Sustainable Development Goals, in particular on migration and climate change, and it was addressed to young European activists.
But how can I help ICA? I will try to do my best for improving the communication strategy and for being there for our members! Through a strong communication strategy, I will try to raise awareness on the association itself and on its national campaigns. This strategy will include the use of social media pages and the creation of new projects such as podcasts run by us! Through our new communication strategy, I also would like to increase the relevance of the association and of each Guild. I will also be in charge of helping members! I have always been involved in volunteering myself, so I can understand both the importance of being a volunteer, but also the difficulties around the role.  I will be delighted to meet each Guild.

I am delighted to start working with you all!