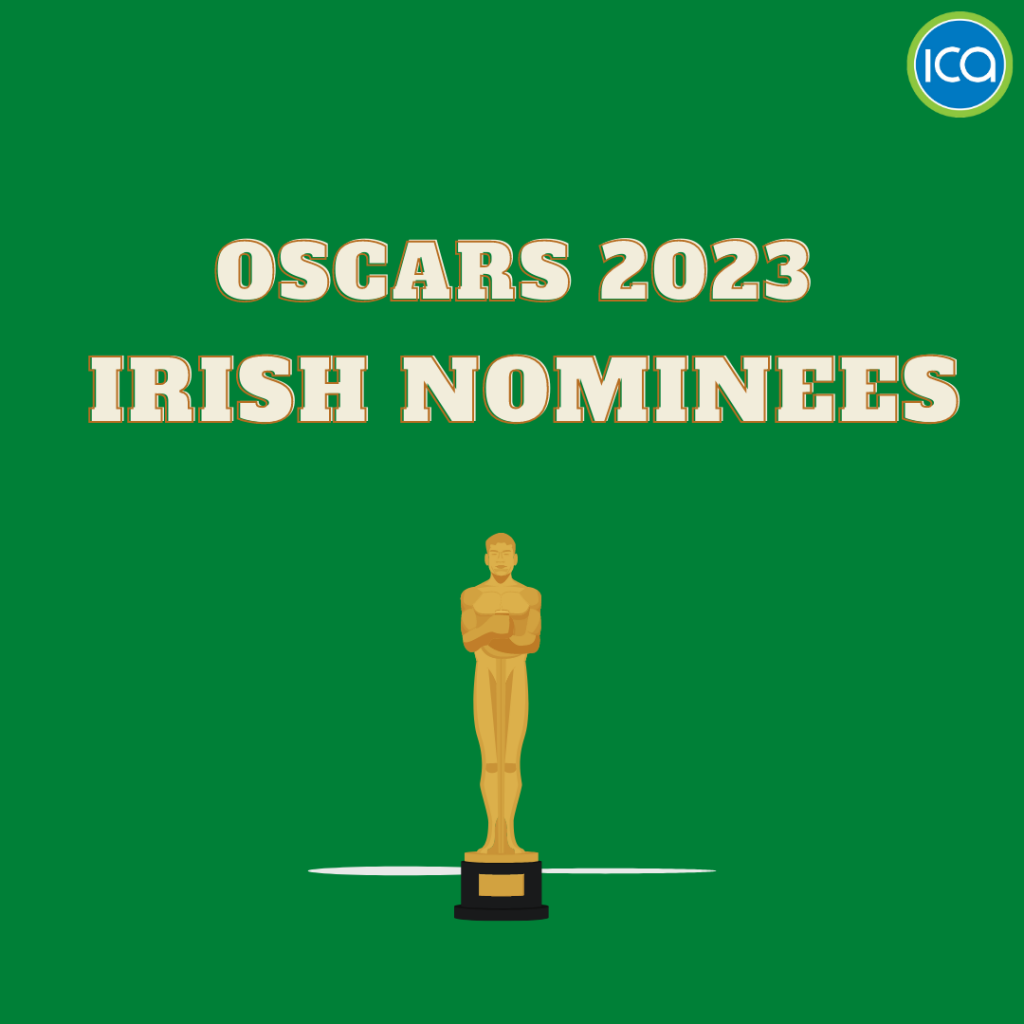 This year, Irish cinematographic talent is proudly recognised with with the Oscar nominations.  
 
The Banshees of Inisherin 
The back comedy is set on a remote island off the Ireland's west coast and narrates the story of two lifelong friends who find themselves at an impasse when one abruptly ends their relationship, with alarming consequences for both.  

The comedy was written and directed by McDonagh, and it was nominated for Best Picture, Best Director and Best Original Screenplay. Irish actors nominated are: 
Kerry Condon was nominated for Best Supporting Actress for her role  
Colin Farrell is nominated for Best Actor. 
Brendan Gleeson and Barry Keoghan are both among the nominees for Best Supporting Actor 
An Cailín Ciúin (The Quiet Girl)  
The film is based on the Claire Keegan book 'Foster' and it is about Cáit, a nine-year-old girl from an over-crowded, dysfunctional and impoverished family. As her pregnant mother's due date approaches, Cáit is sent to live with distant relatives. Slowly, Cáit blossoms and discovers a new way of living. But in this house where affection grows and there are meant to be no secrets, she discovers one painful truth. 
The film was written and directed by Colm Bairéad and it has been nominated for Best International Feature Film. This is the first film as Gaeilge to be nominated. 
Irish personalities who have received a nomination 
– Irish editor Jonathan Redmond is nominated for Best Editing for his work on Elvis. 
– Irish animator Richard Baneham saw his movie Avatar: The Way among the Best Visual Effects nominees. 
– Irish actor Paul Mescal has been nominated as Best Actor for his performance in Aftersun 
 
ICA and Irish culture 
Oscars' winners will be announced on the 12th of March. The ICA is proud is delighted to see Irish talent, but most of all Irish culture, history and traditions getting international attention. 
 
ICA is built on 110 years of nurturing the Irish Language and culture and it ensures the preservation of traditions and heritage through teaching and practicing.  

This important work is supported by the national committee Coiste na Gaeilge , which has the aim of nurturing Irish culture and encouraging the use of the Irish language in the affairs of Bantracht na Tuaithe.  
 
To engage and support the work of the committee, please office@ica.ie or at 01 668 0002.