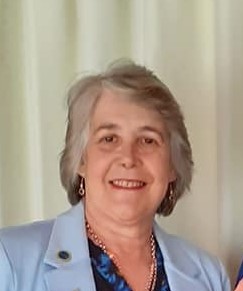 It is with great regret that the ICA learned of the passing of June O' Dwyer ICA Regional President of the South West yesterday, Thursday 24th November 2022. June has been a member of the National Advisory Committee since 2018 as she represented South Tipperary as Federation President from 2018 – 2021. June joined the present National Executive Board in May 2021 when she was elected ICA Regional President of the South West.

A committed ICA woman, June has been an active member of Carrick-on-Suir Guild, South Tipperary Federation for more than 20 years. She has held many roles at Guild and Federation level and was a keen supporter of the 15 plus Guilds in her Federation. Always on hand with advice, she added her voice of experience in many instances when Guilds were being set up in her area.
A well-loved and passionate member of ICA, June was always on hand to help her fellow members on the National Executive Board and the Federation Committee. Her loss will be keenly felt at National, Federation and local level of ICA.
June is survived by her daughters Sharon, Helena and son Jonathan and our thoughts and prayers are with all the family at this sad and difficult time.

May she Rest In Peace.