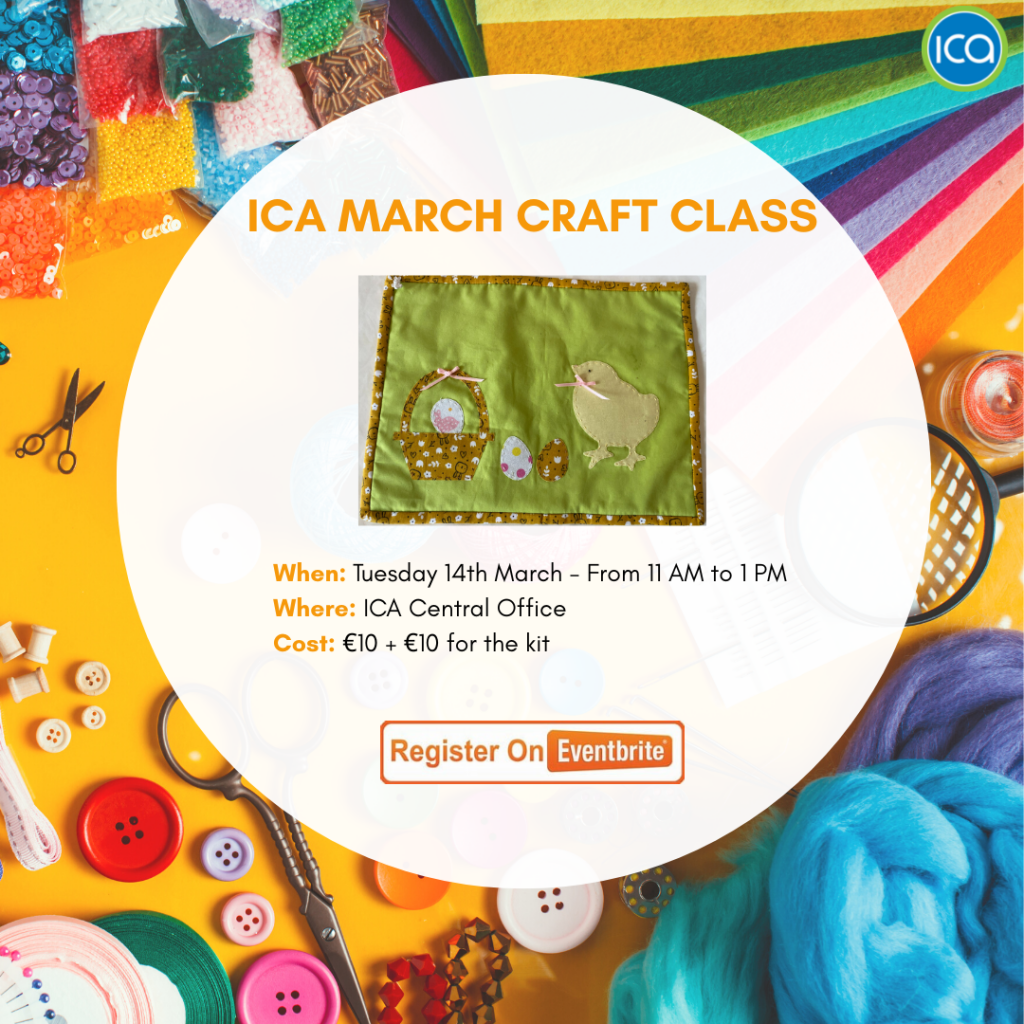 New month, new craft class! 
 
ICA is holding the next craft class on Tuesday 14th March at ICA Central Office – 58 Merrion Road, Dublin 4. The class will take place from 11AM until 1 PM and is open to ICA paid-up members only. Its cost is €10 for the attendance and €10 for the kit. 
 
Do not miss the opportunity to learn new craft skills and make new friends, book your place here: https://bit.ly/3IWhSrh or call 01 668 0002 but hurry up, only 2 places remain available!