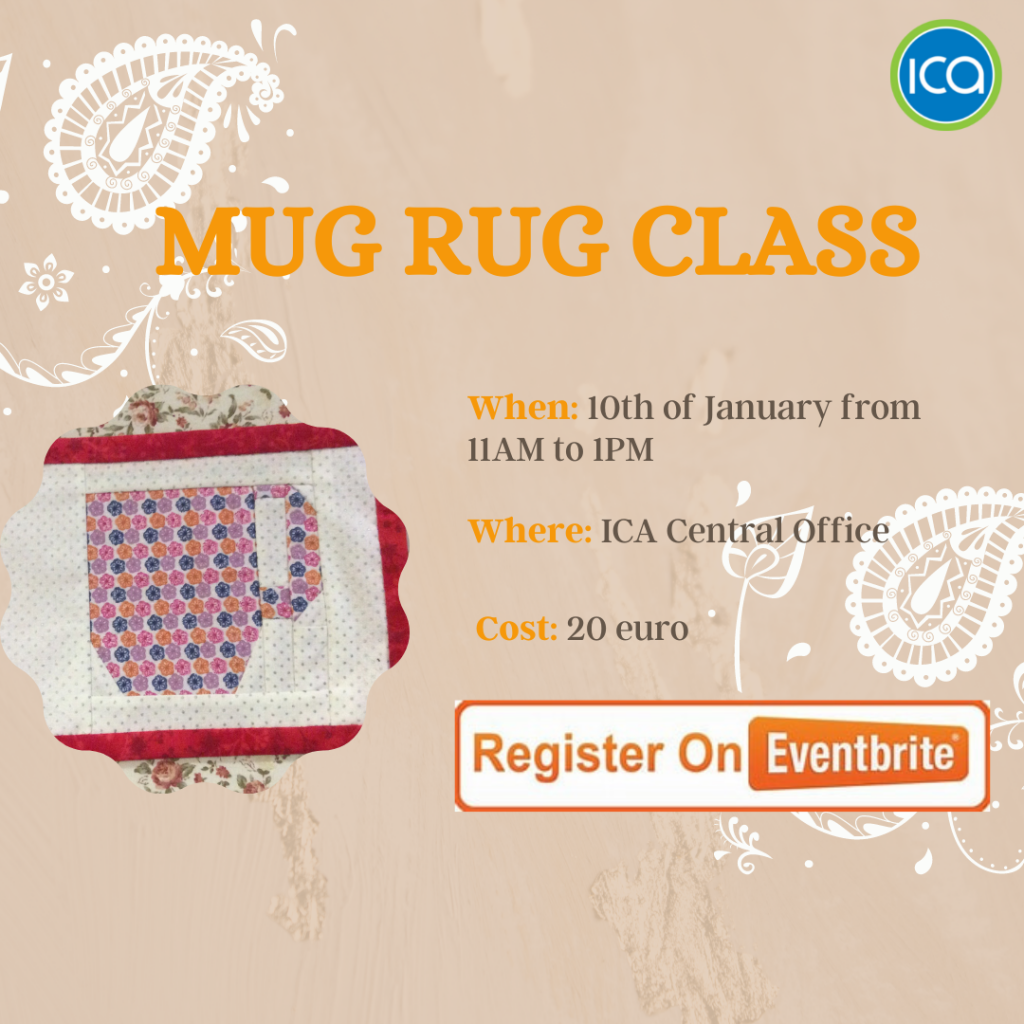 New Year, new classes!
What's better than start the year with a new craft class? ICA is holding the first craft class of 2023 on the 10th of January in Central Office (58 Merrion Road, Ballsbridge, Dublin 4) from 11AM to 1PM.
The class will focus on the mug rug: a mini quilt that is larger than a coaster, but smaller than a placement.
The class is €10, plus the cost of the kit which is also €10. The class is open to ICA members only. ‍
Book your place here https://bit.ly/3QiojYD .
Start the year in style with our craft classes!
For more information, please contact us at office@ica.ie