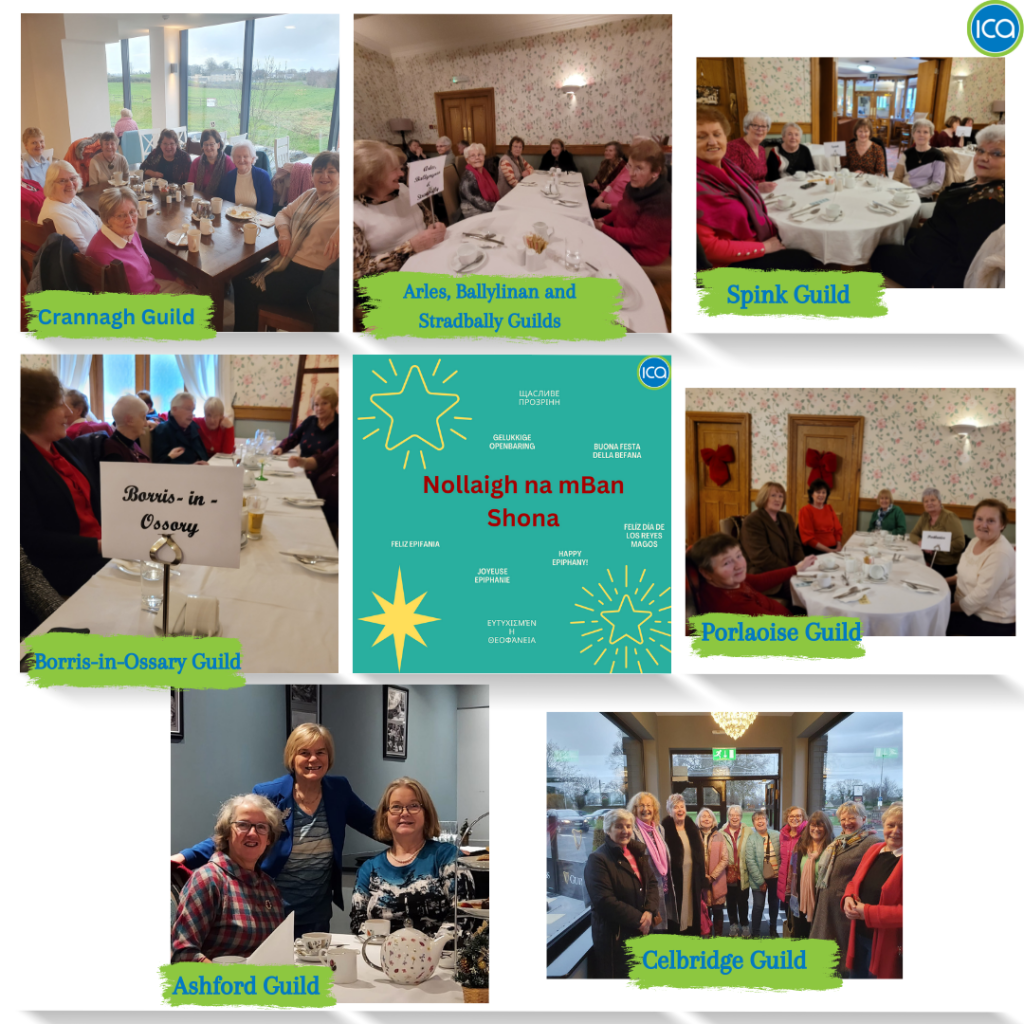 Nollaig na mBan is a very important tradition in Ireland. According to Irish culture, as a reward for women's hard work over the Christmas season, women received the day off from all housework with traditional roles reversed in the home: the men of the household were charged with housework, while the ladies rested and gathered informally.
For this day, usually Guilds meet and celebrate it together.
While the roles in modern days are not strictly the same, women continue to bear a disproportionate share of the mental load of planning and anticipating everything that makes life at home and beyond run smoothly.
ICA calls on all families and societal stakeholders to team up against stereotypical gender roles within families & unequal sharing of caring tasks. It takes everyone to enable change.
Here is a lovely collage to wrap-up the different events that happened on this important day.