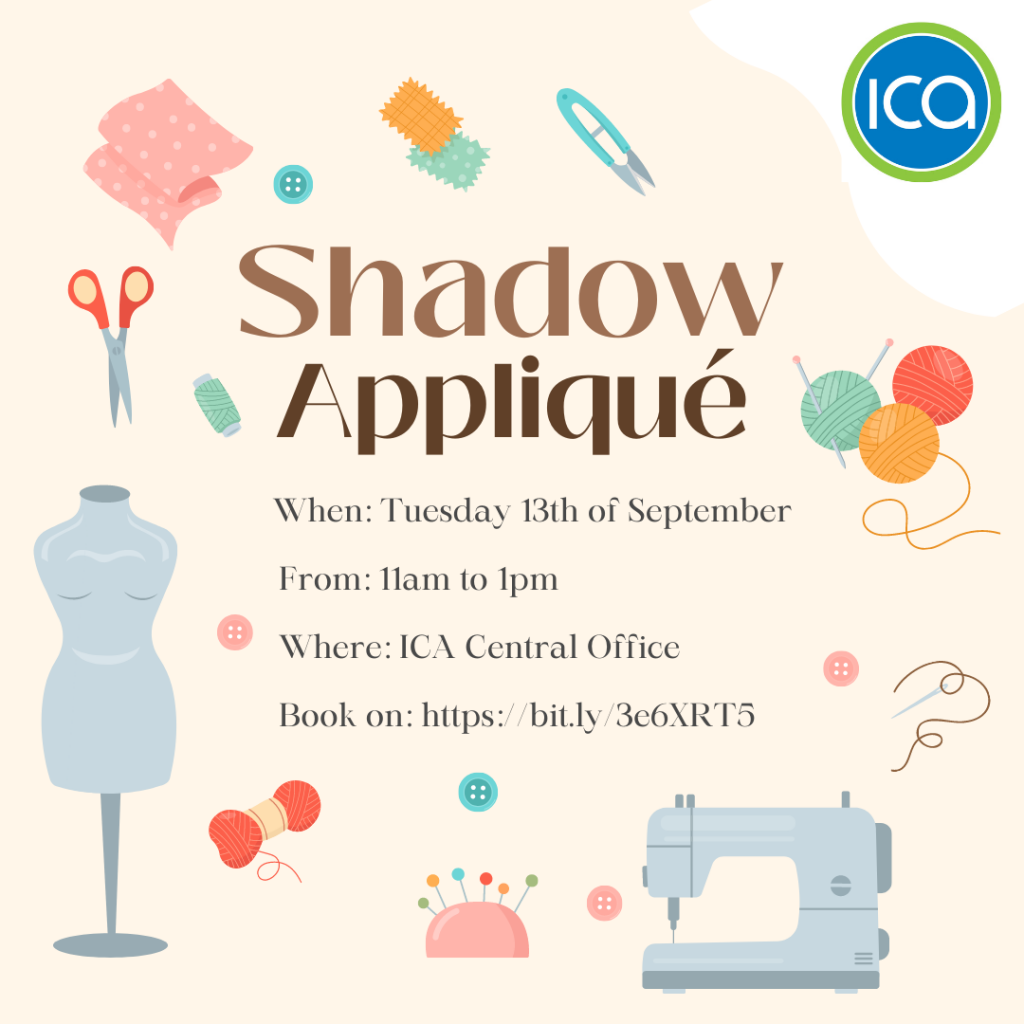 Craft Classes are finally back!
The first class was held yesterday, 13th of September in Central Office, focusing on Shadow Applique. If you missed it, do not worry, we have you covered: here below is a brief wrap up video!
A special thank to Bronwen, ICA Tutor, for allowing us to record this video.
Next class will be advertised shortly. Stay tuned, stay crafty!