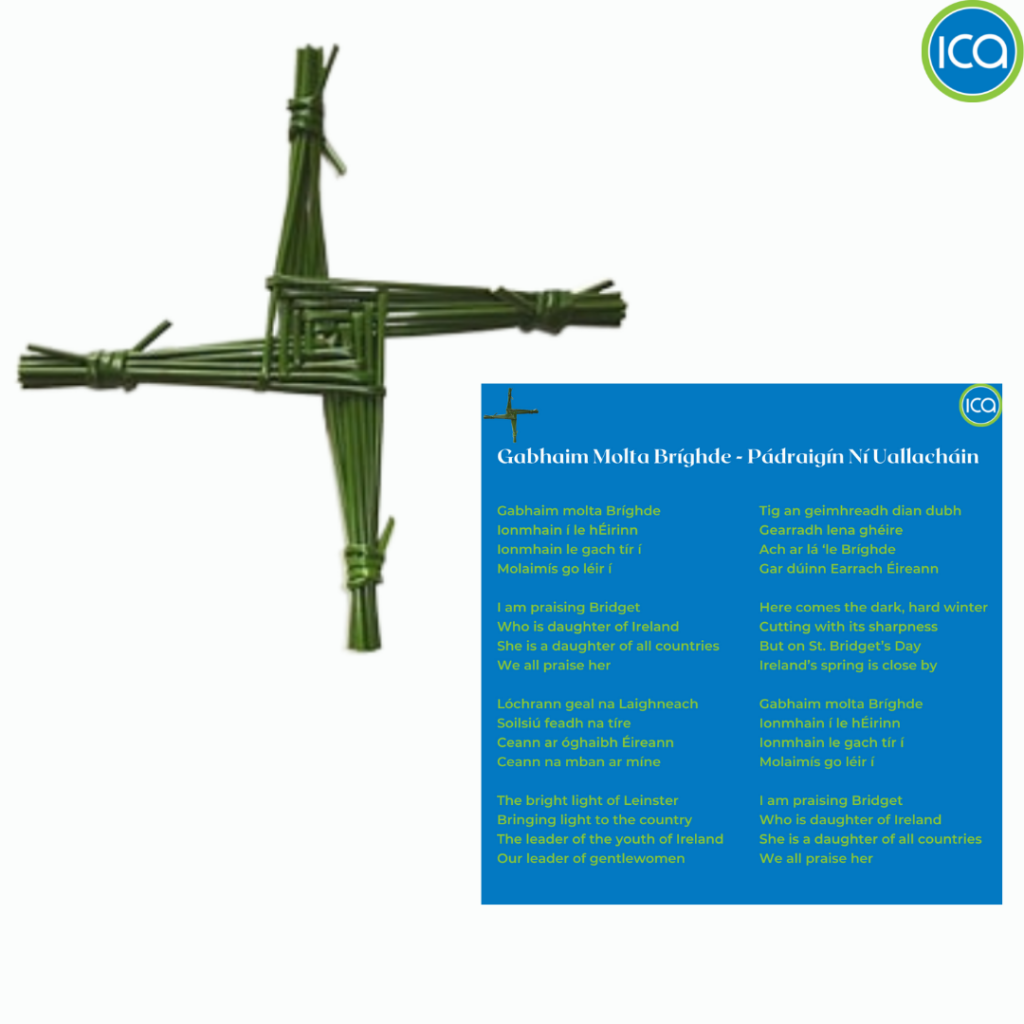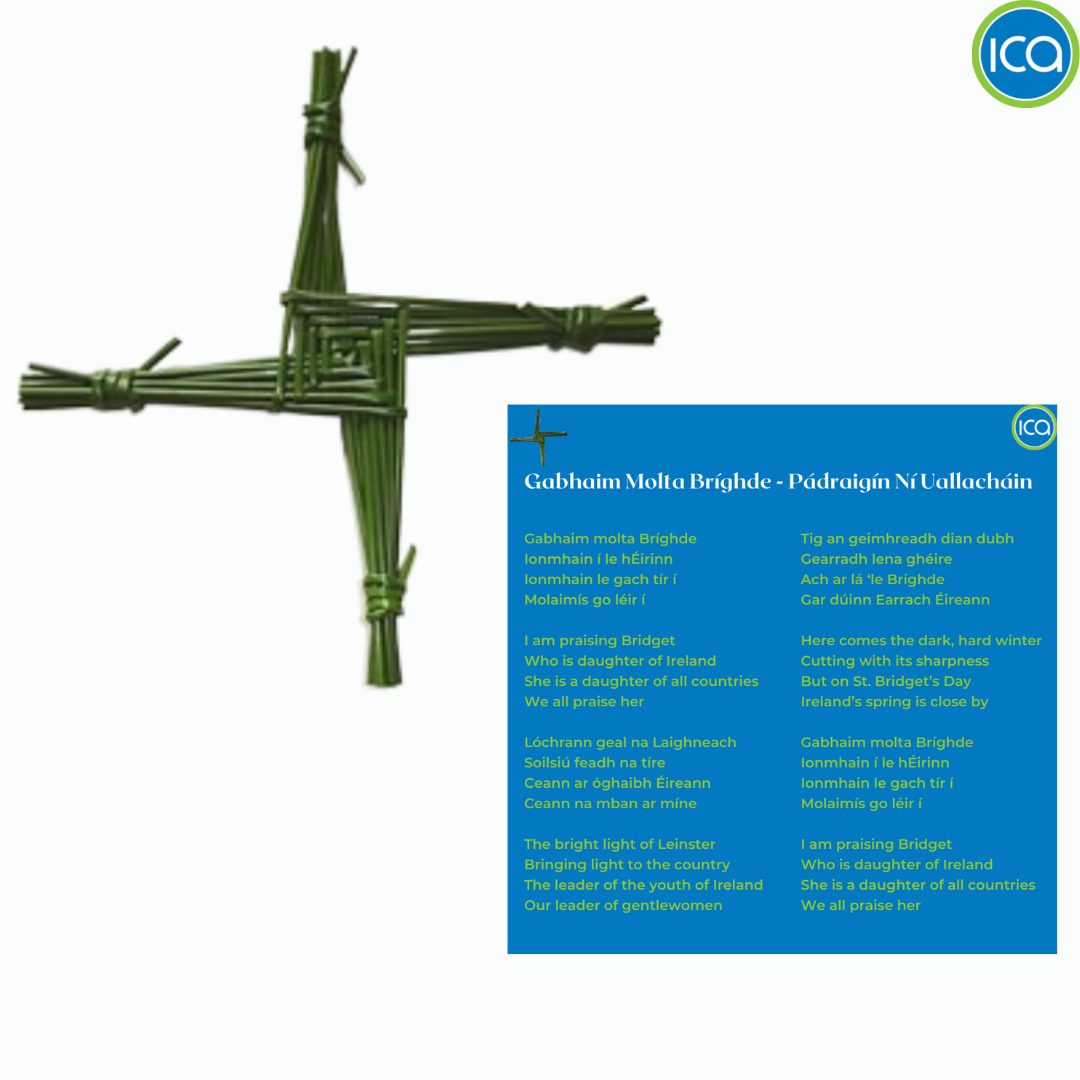 🔴For the first time in Irish History, Ireland will have a bank holiday named after a woman. Today, indeed, St. Brigid will be celebrated nationwide.

📚St. Brigid was born in Faughart Co. Louth, not far away from An Grianán. Her mother was a slave and her father a chieftain. There are many stories and legends about her. Brigid lived in the time of St. Patrick. Her father wanted to marry her off, but St. Brigid became a Christian and wanted to set up a monastery. She asked the King of Leinster for a piece of land. He agreed to give her the amount of land that her cloak would cover. St. Brigid threw down her cloak and it grew and grew until it covered what is now the Curragh of Kildare.

📚St. Brigid is remembered through the ages as a woman of the land with an extraordinary concern and compassion for the poor people of her time and her spirit of hospitality. She is also often referred to as a peacemaker who intervened in disputes between rival factions and brought healing and reconciliation. She is also considered as a model of equity since she challenged both men and women to create a church and a society where men and women were respected equally.
🎉 ICA celebrates St. Brigid's Day sharing an old Irish song about her written and sang by Pádraigín Ní Uallacháin: https://www.youtube.com/watch?v=8dNRPcPpeI4

🎉What else to say but Happy St. Brigid's Day!