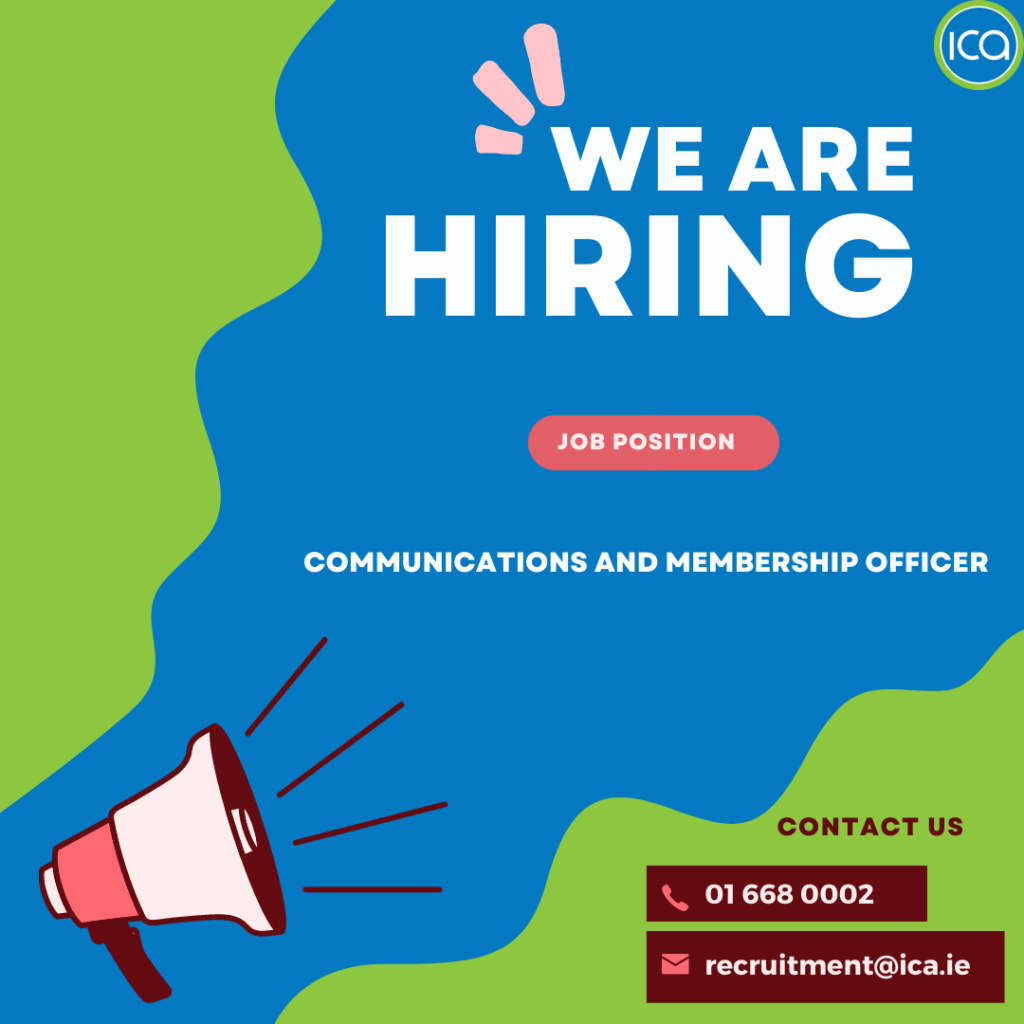 The Irish Countrywomen's Association (ICA) is seeking to recruit a Communications and Membership Officer.
Interested candidates are invited to submit send CV and cover letter highlighting the suitability to the role, by email to recruitment@ica.ie marked 'COMMUNICATIONS AND MEMBERSHIP OFFICER '.
Closing date for receipt of applications for the role is 5pm Thursday 20th April 2023. Shortlisting of candidates will apply according to the above criteria. The ICA reserves the right to enhance the shortlisting criteria.
The ICA will evaluate applications for the role on an ongoing basis. The ICA reserves the right to close the advertisement early if in receipt of high value of suitable applications. If interested, early applications to the role are advised.
All applications will be acknowledged by email within 3 working days of receipt. If you do not receive such an acknowledgement, please contact us at on 01 6680002.
Please, find here the job description, share it widely: https://www.activelink.ie/…/99194-irish-countrywomens…