What is happening in Luzerath?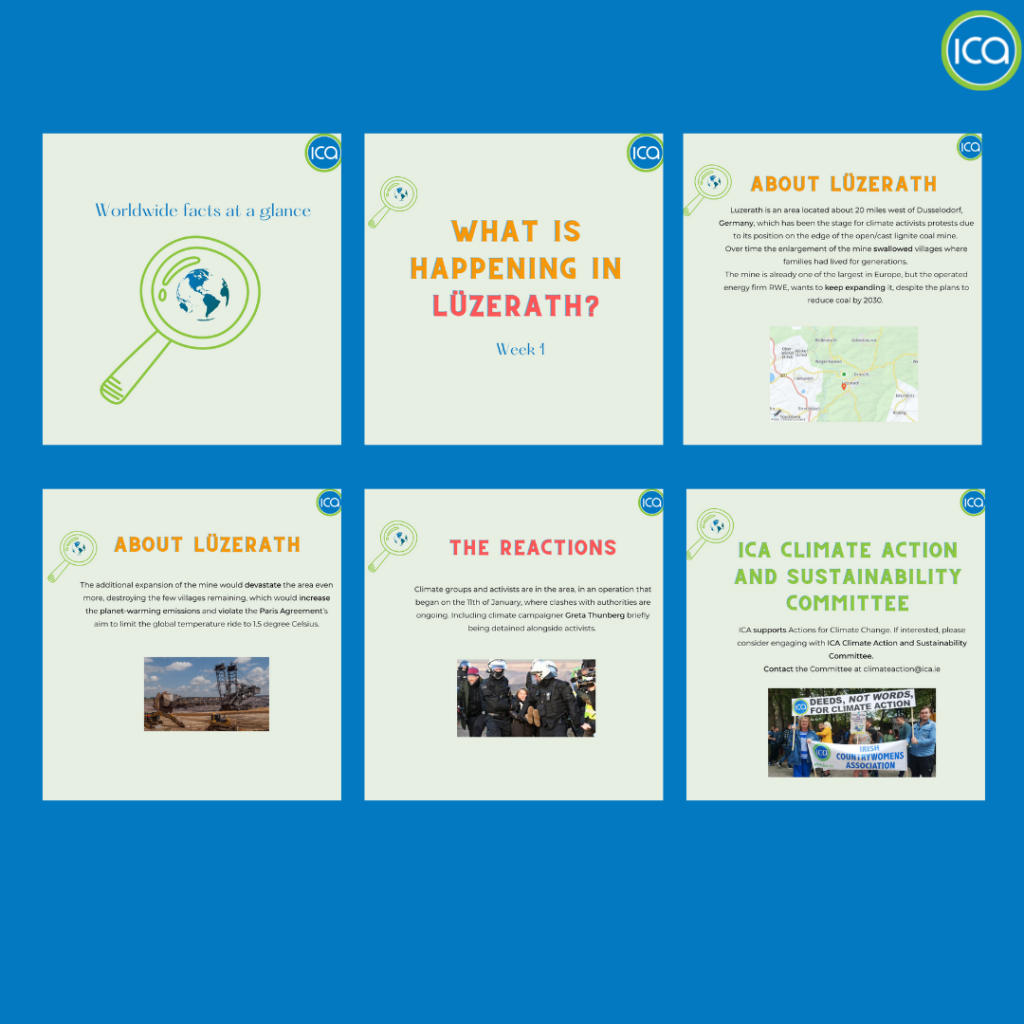 Launching a weekly feature on ICA social media platforms. 
Once a week, we are going to highlight a current local, national or global event to raise awareness of important topics. 

Week 1, we'd like to draw attention to the events in Luzerath, Germany, which are relevant to Climate Change and Climate Action. 
About Luzerath 
Luzerath is an area located about 20 miles west of Dusselodorf, Germany, which has been the stage for climate activists protests due to its position on the edge of the open/cast lignite coal mine. Over time the enlargement of the mine swallowed villages where families had lived for generations. The mine is already one of the largest in Europe, but the operated energy firm RWE, wants to keep expanding it, despite the plans to reduce coal by 2030. 
   
The additional expansion of the mine would devastate the area even more, destroying the few villages remaining, which would increase the planet-warming emissions and violate the Paris Agreement's aim to limit the global temperature ride to 1.5 degree Celsius. 
The reactions 
Climate groups and activists are in the area, in an operation that began on the 11th of January, where clashes with authorities are ongoing. Including climate campaigner Greta Thunberg briefly being detained alongside activists. 
ICA Climate Action and Sustainability Committee 
ICA supports Action for Climate Change. If interested, please consider engaging with ICA Climate Action and Sustainability Committee.