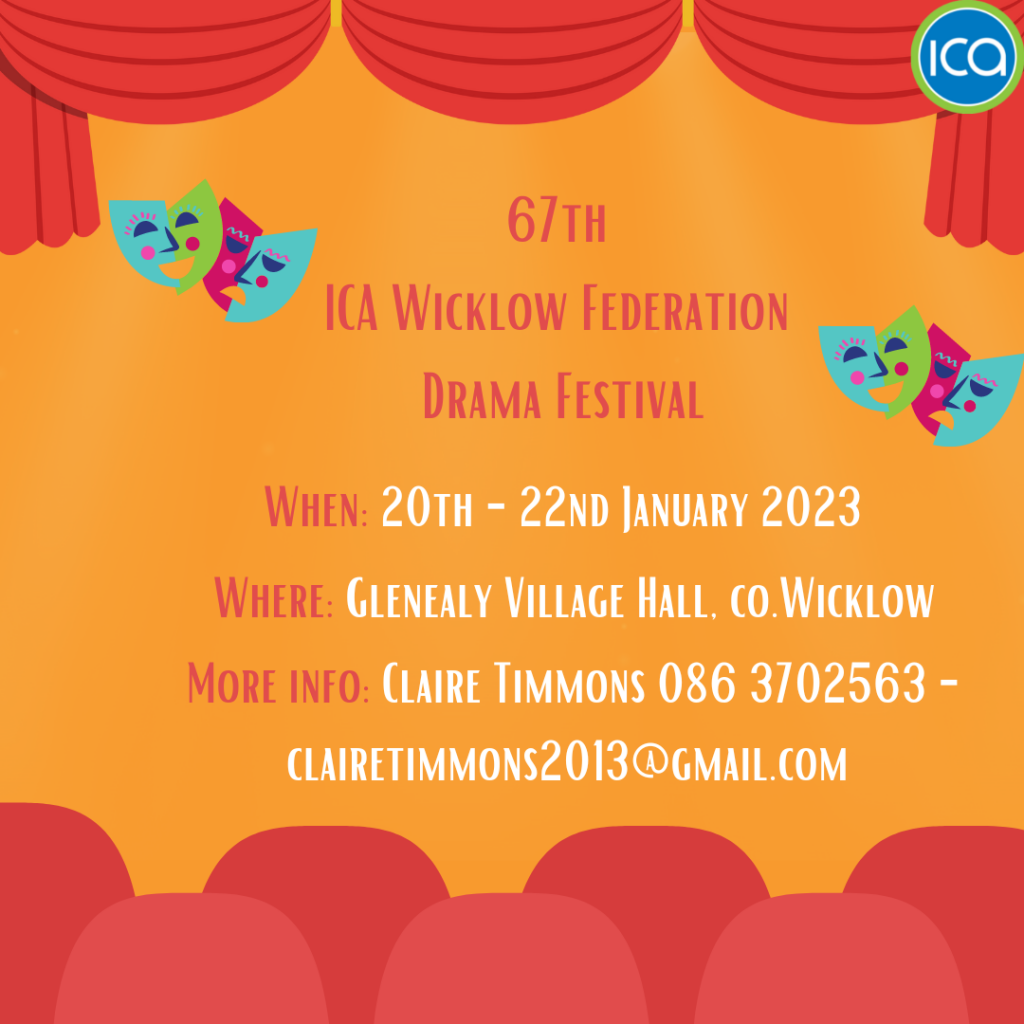 Wicklow Federation ICA Drama Festival is back!
The 67th Edition of the Wicklow ICA Drama Festival will take place in Glenealy Village Hall from 20th to 22nd January 2023.
Drama is great fun and a great way to get people together!
👇
The Festival will include a section for One Act Plays and a section for Short Plays/ Sketches – a fantastic opportunity to showcase the talent of ICA groups, individually or in group.
👇
For further information or to request an entry form, please contact Claire Timmons at 086 3702563 or email: clairetimmons2013@gmail.com