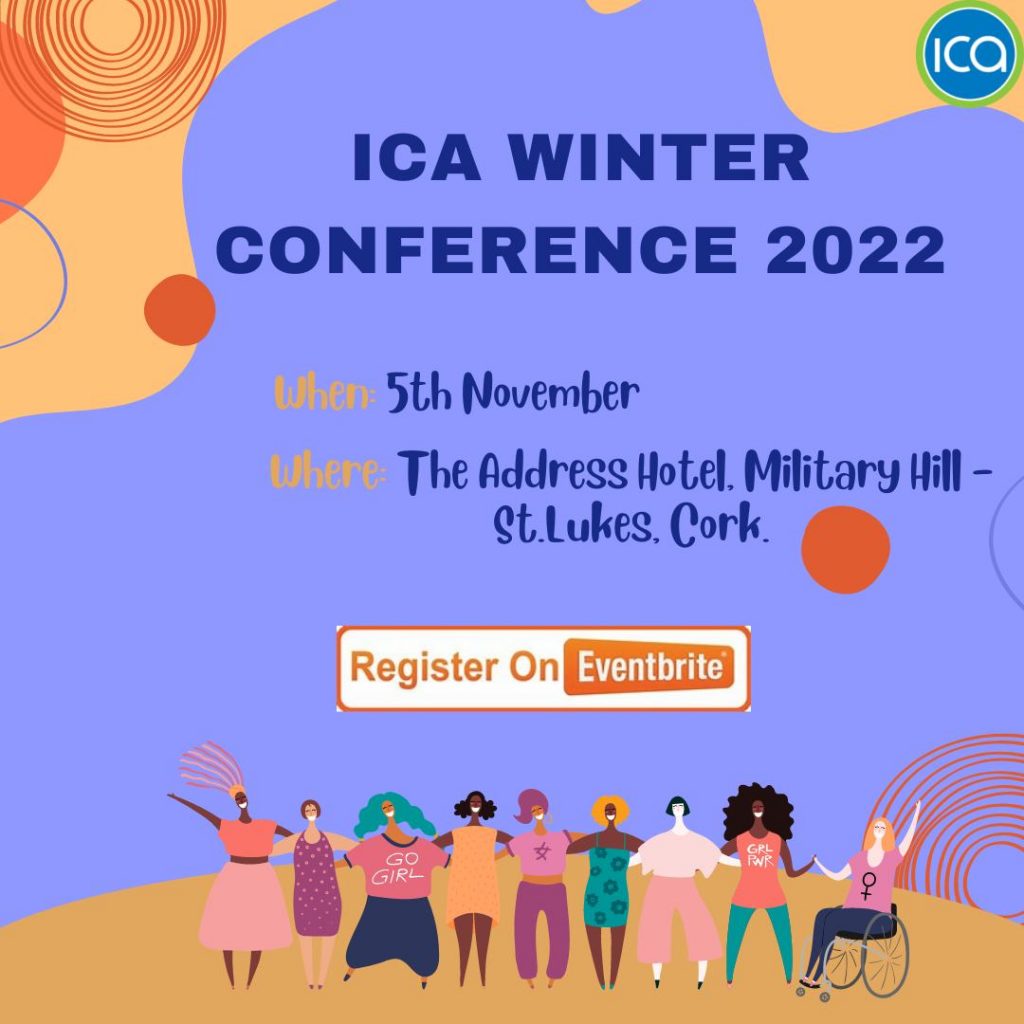 We are looking forward to seeing you next month in Cork at the Winter Conference!
The Winter Conference takes place on Saturday 5th November, at the Address Hotel, Miliary Hill, St. Lukes.
There is also an afternoon program including a visit to UCC and entertainment provided by Douglas Guild. Please contact Ena Howell, Cork Federation President at 087 8060538 to book your place.
👇
Do not forget to register by clicking on this link https://bit.ly/3ydlwIH . You can also contact us at office@ica.ie or call 01 668 0002