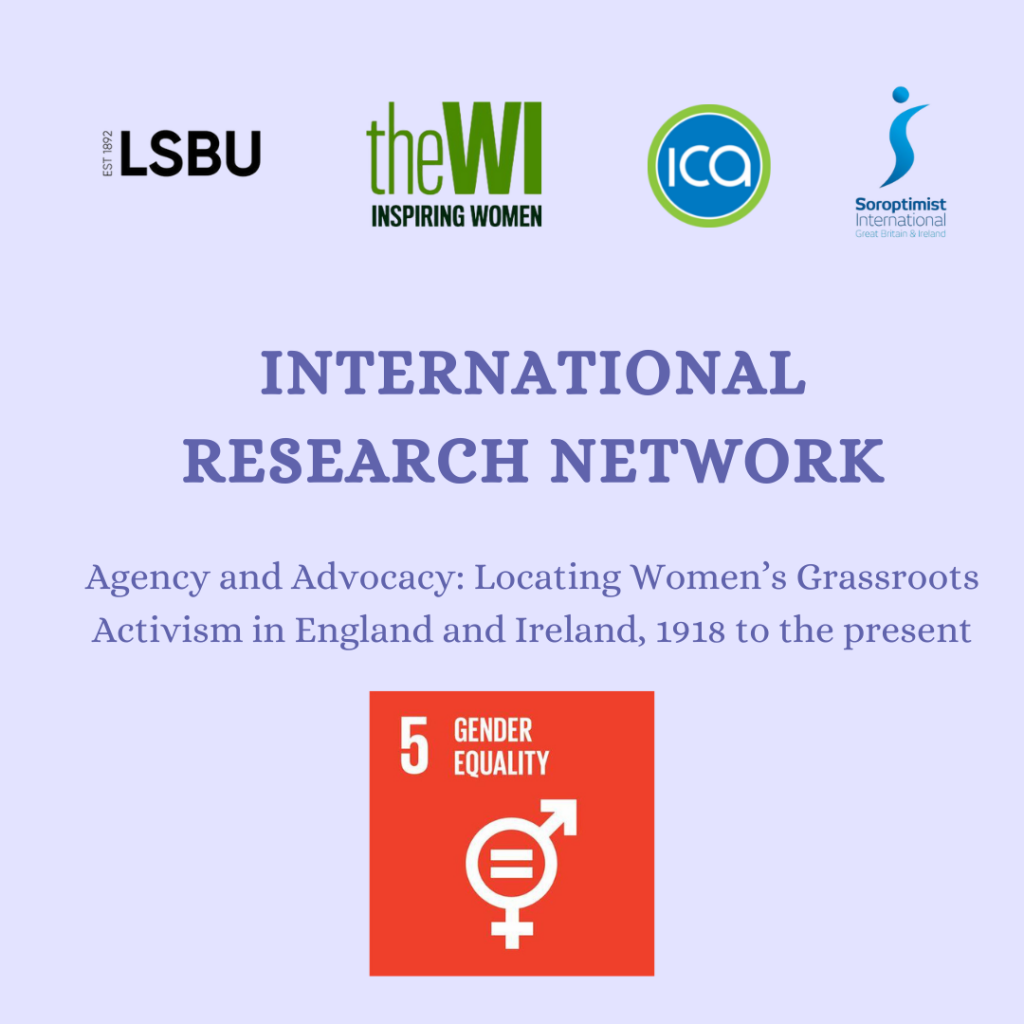 The ICA is proud and delighted to be one of the participating organisation in the newly announced International Research Network led by the London South Bank University (LSBU). 
In an aptly time statement, the Research Network launched on the 8th March to mark International Women's Day. The Research Network, led by Professor of Social History, Caitríona Beaumont, London South Bank University (LSBU) will study local grassroots women's activism across Ireland and England since 1918. 
 
The "Agency and Advocacy: Locating Women's Grassroots Activism in England and Ireland, 1918 to the present" Network brings together Early Career Researchers and members of historic women's organisations such as the ICA, the National Federation of Women's Institutes and Soroptimist International Great Britain and Ireland (SIGBI) namely Soroptimists Ireland, Soroptimists South East England Region and its Tunbridge Wells and District Club. 
 
The ICA has made a significant contribution in transforming the lives of women and girls locally, nationally and globally. Adopting a participatory-led approach, the Network will ensure future sustainability for the organisation which is responsible for so much social progress across Ireland. 
Further information will be shared in due course: https://www.lsbu.ac.uk/about-us/news/new-research-network-on-local-grassroots-womens-activism-in-england-and-ireland-announced-by-lsbu