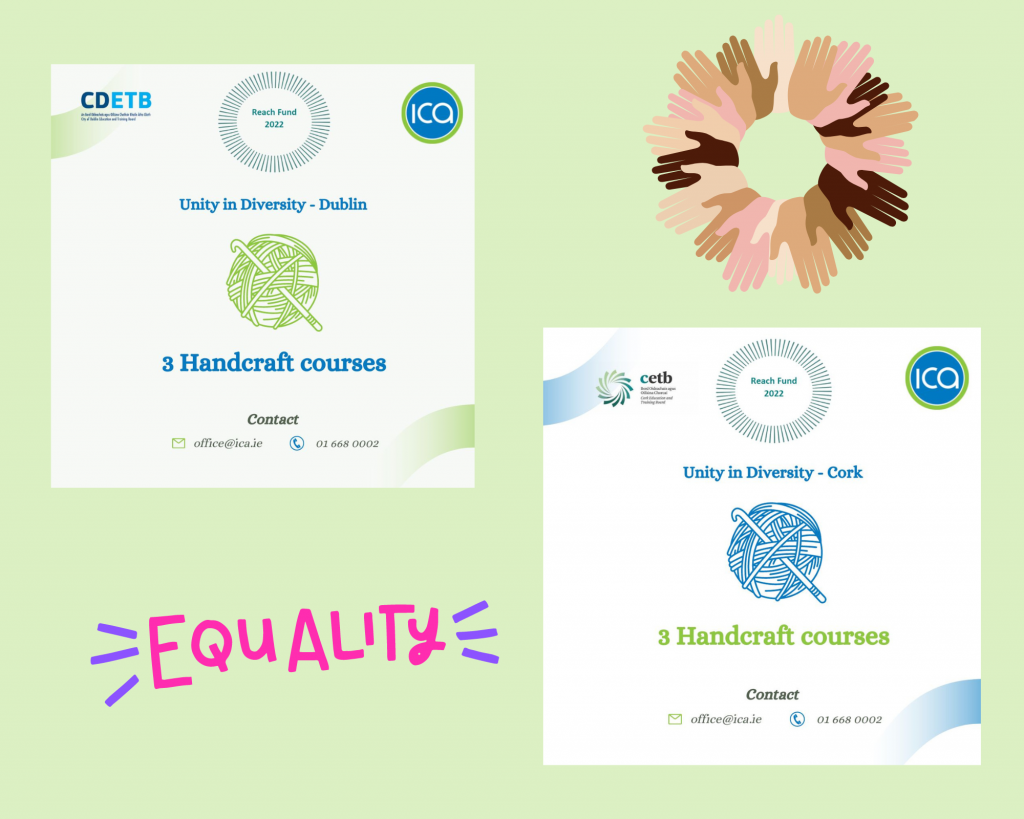 ICA is delighted to be announced as one of the recipients for the City of Dublin Education and Training Board (CDETB) and the City of Cork Education and Training Board (CETB) Reach Fund 2022.
Funding for the project 'ICA Unity in Diversity' will seek to support the increase participation in learning to women living in areas of need by providing an opportunity to create and access learning opportunities at local level aimed at the provision skills training and/or upskilling, supporting cultural exchange and inclusion, and covering the subject of handcrafts.
Participation in adult learning is an important element for life of adult people which can bring individual and social outcomes. As a result, ICA will run three handcraft courses for four weeks (one class per week) to address the existing gap for women living across Dublin and Cork Cities.
We are thankful to City of Dublin ETB, to Cork ETB and to SOLAS Reach Fund 2022 and we look forward to sharing the information through the existing channels.
Please, find here the PDF with more information about the projects and the expression of interest forms.